Contractor Affiliate Program
You are great at your trade, delivering quality services at fair prices, but you can only offer your specific service and only earn money when you have a job. Homeowners are desiring a one-stop-shop for everything for their home, with someone to explain the big picture, help them find everything they need, and make sure there are getting a fair deal from a real professional. Housequarters offers you the opportunity to offer your existing customers EVERYTHING for their home, and help you make more in the process through our Affiliate Bonus Program.
How It Works
Simply tell us about your customers, and earn "keys" for everything they buy from Housequarters. Keys can later be redeemed for cash or other products and services you need for your business. It is that simple.
Average Contractor Earning:
$19 per customer each year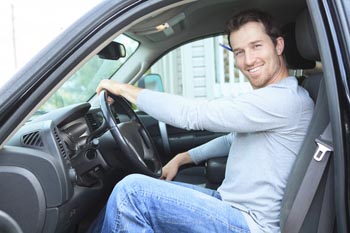 FAQs About Affiliate Program
What are some examples of services offered through Housequarters to Homeowners?

Property Brokering
Insurance
Complete Home Buying/Selling Packages
Condo/Homeowner Association Management
Regular Maintenance services
Home Improvement services
DIY Supplies and Guidance

What are some examples of services offered through Housequarters to Contractors?

Insurance
Web/IT Services
Accounting
Marketing/Biz Cards/Clothing & Uniforms
Online Customer Service Management and Instant Pricing
Specialized Banking Solutions
Discounts on Tools, Supplies, Vehicles

Why Should You Join the Housequarters Affiliate Program?

Housequarters offers a very easy and simple way to help you offset many of the costs to operate your business with little effort, and presents an opportunity to make your company stronger and more appealing to evolving customer demands. In addition, there are opportunities to grow your business for the future.

What are requirements for contractors to participate?

A contractor must have an operating business in home services, and show proper licenses, and insurance to operate in that line of work. Affiliate revenue/rewards from Housequarters cannot make up more than 40% of your gross company revenue. Housequarters may request financial information from time to time to confirm this, and any failure to provide the requested information or providing false information will terminate your ability to be a part of the program.

How long can I earn rewards from these customers?

This rewards/revenue stream is yours for as long as you operate your business and comply with the terms for participation.

Will you sell competing services to my customer?

We will not sell competing services to any new customers you submit as part of the affiliate referral program.

Can I be removed from participating in the Housequarters program?

Yes. Most reasons include license revocation, going out of business, more than 3 complaints from customers, or providing no or false information about your company when requested from Housequarters.