The real estate market, particularly in the Boston area, is EXTREMELY HOT right now. The basic laws of economics are generally feeding this madness (low supply, high demand) but so is everyone's desire for instant gratification. Everyone has a dream home in their minds, which is usually the most sought after property or just way out of their price range. The trick is setting priorities, understanding the market conditions, and looking for potential rather than perfection.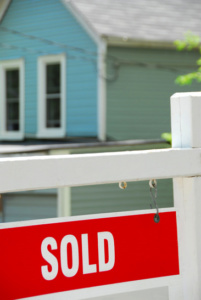 First, a caution. Just as in economics, the market price is what someone is willing to pay, not what a web site tells you the price should be, or even necessarily what a property is listed at. It might not seem fair to you as a buyer to have to pay more than a list price for a property you really want, but it might be a reality. In the end, your bid has an intangible called "how much is it worth to me." Keep that in mind as you bid for homes.
Generally people fall in love with specific locations first. Our advice is generally, use that desire as your foundation, and build from there buy thinking creatively about houses you look at. Consider these three points:
Something Smaller with Room to Grow: You may want a home with 4 bedrooms and 2 bathrooms, but what if that is out of your current price range in your ideal town? Maybe find something that currently has less bedrooms or bathrooms, but potential to expand down the line. You can still be in the same location potentially, but make it your own as you have more money to spend.
Transform the Ugly Duckling: This is becoming harder as house flippers are coming in with all cash offers in hot markets, and using speed of transaction as their selling point. What this shows you is even at the price they are willing to pay, there is still money to be made after a renovation. If you are planning to live in the home, paying a little more than they can will still keep you within a fair price range for the future value of the home.
Go Sideways: This is an obvious strategy, but if the ideal town you want to live in is too expensive, maybe looking at the surrounding towns presents more options. Hot markets tend to push surround communities to also rise in quality, making your current value purchase a place for future value potential.
The great thing to remember about Housequarters is we are the ideal broker to work with as we always consider all aspects of such a strategic purchase. Our brokers are also contractors, and are here to work with you for the entire time you own a house, not just to get the deal done. Reach out today to see how we can help Massachusetts buyers.
Save
Save