Anyone who has tried to get a small job done, schedule anything for their home, or even just get a quote knows it can be almost impossible.  Homeowners want the expert advice and team to get things done at their fingertips.  They don't have the time to filter through lists, educate themselves on the right way to do things, or wait for people to call them back. They just want to know it is being done right, at a fair price and that there is actual accountability behind the work done for them.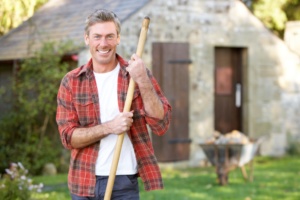 Housequarters are actually the pros you need for everything related to your home, and have dedicated Virtual Handymen who are your point of contact for everything, can answer questions and are the right person to call for anything you need.  In addition, they can make sure things get done, big or small.
The Housequarters Smarter Homeowner Membership is here to make sure you as a homeowner can easily get everything you need for your home plus ensure the team of experts and pros are there for you when you need them most.
Membership Benefits:
Getting an answer within 48 hours on every request, even the small ones (Some information comes instantly)
Annual inspection of your property to help prioritize maintenance and services and know all the details to making owning easier for you.
Access to your property Concierges and our Virtual Handyman to help you right away
Recommendations on how to best care for your home
Full online profile of your property making it easy to keep track of all the little things you need to know, and purchases and schedule the services you need.
What does it cost:
For $24.99/month, with a minimum 1 year commitment for your membership

If you own a unit in a condo association managed by Housequarters, it is $12.99/month for your individual membership for your unit

As soon as you spend more than $7,500 with Housequarters during your membership period, your membership fees paid to date for your current membership are refunded, and the rest of that 12 month period is free!
NOTE: Membership is required in order to make a purchase from Housequarters for all services except Brokering, Insurance, and Condo Management.
Become a Smarter Homeowner today with a Housequarters Smarter Homeowner Membership, and just make owning a home easy!